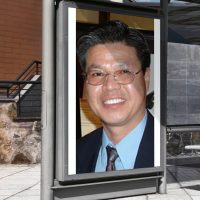 Tuan Nguyen
Senior Instructor
Mr. Tuan Nguyen, CIH, CSP, FAIHA, ARM, MBA
He is Certified Industrial Hygienist, Certified Safety Professional and Fellow Member of AIHA. Tuan is based in USA. He has many years hand on experience in dealing with occupational hygiene and hazardous workplace around the world.
Tuan is approved Lead Tutor by OHTA under CTSafe Center who is OHTA Approved Training Provider in Vietnam. We deliver OH courses in Vietnam, Laos, Cambodia and other regional countries.
Tuan is the Board of Director of VIHA, a non-profit organization serving professionals who are working in the occupational health and safety, industrial hygiene and environmental health fileds.
Mr. Tuan is the VIHA Vice President (International) and is the VIHA Representative, seated in the Board Member of International Occupational Hygiene Association (IOHA).
Other Members