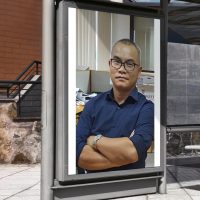 Binh Pham
Instructor
Binh Pham graduated from Columbia Southern University, Alabama, USA with a master degree in Occupational Health Safety and Environmental  Management in 2013.
Over the past 19 years, Binh has led his safety career in a variety of industries: Oil and gas,  electric power, manufacturing and construction etc ; hold different positions in the HSE team. He was HSE trainer for McConnell Dowell; HSE Advisor for BP; HSE Manager for Royal Dutch Shell and OIMS Advisor for ExxonMobil etc.
Binh holds several international safety membership and certifications. He is the Chartered Member by IOSH (UK), Fellow Member by IIRSM (UK), WSO Affiliate Member and WSO Certified Safety Instructor by World Safety Organization, USA, Registeed Safety Professional by IBOEHS, USA and Licenced Safety Professional by INASP, USA, International General Certificate in Occupational Health and Safety by NEBOSH, UK and BSB 41407 – Level IV in Occupational Health, Safety & Training  by Government of Western Australian (WA)
For ISO certifications, Binh is Certified OHSAS 18001 Lead Auditor & Lead Implementer by PECB, Canada, Certified ISO 29001 Lead Auditor in Oil & Gas Quality Management System (OGQMS), Certified ISO 50001 Lead Auditor & Lead Implementer in Energy Management System (EnMS).
For occupational hygiene, Binh is an approved a tutor for CTSafe, approved training provider by OHTA to deliver their courses in Vietnam.
Binh is also an active player in doing social work in several NPO and NGO. He is the Director of World Safety Organization (WSO) National Office for Vietnam and is in a position of the Interim President of Vietnamese Industrial Hygiene Association (VIHA).
VIHA is currently the Organizational Member of Asian of Network Occupational Hygiene (ANOH) and Organizational Member of International Occupational Hygiene Association (IOHA)
Other Members